Process Highlights
Discover
A successful journey requires a well-drawn map.
In the discovery stage, we immerse ourselves in your project's world, understanding your business goals, talking to your users, analyzing your competition, and uncovering hidden opportunities. We then crystallize everything into a focused project strategy: The foundations of the project and its compass.
Design
Design is the magic that fuses feelings and function. In this phase, we focus on creating a distinct visual language, that will ultimately be the basis of a product/brand that is easy to use and delightful to experience.
Our design toolkit is endless. From data visualisations to animation, illustration, and art direction, we've got you covered.
Produce
We're developer-friendly. As your project goes into development, we get up close and personal with your dev team, working with the developers to transform our design into your code. We provide detailed instructions and style sheets, meticulous QA and
ongoing support. Don't have a development firm yet? We'll connect you with one of our experienced development partners for a full production solution.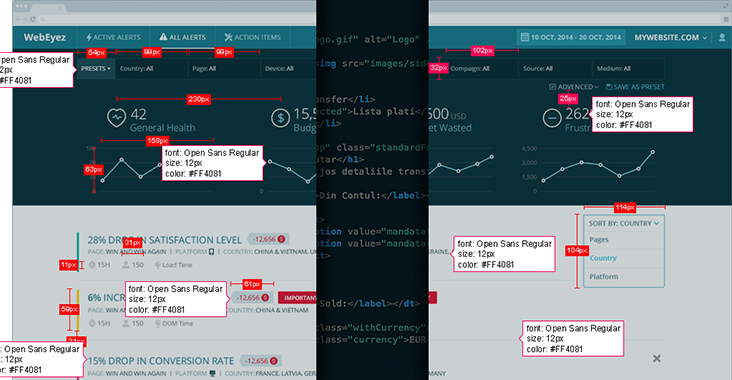 Check out our work:
Want to hear more?
Contact Us
Thank you!
Goodies are coming your way :)
In the meanwhile – say hi on our social channels: